DXPSK v2.6a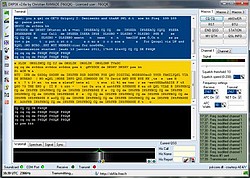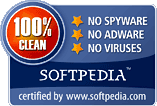 PSK31 or "Phase Shift Keying, 31 Baud" is a popular computer-soundcard-generated radioteletype mode, used primarily by amateur radio operators to conduct real-time keyboard-to-keyboard chat, most often using frequencies in the high frequency amateur radio bands (near-shortwave). PSK31 is distinguished from other digital modes in that it is specifically tuned to have a data rate close to typing speed, and has an extremely narrow bandwidth, allowing many conversations in the same bandwidth as a single voice channel. This narrow bandwidth also concentrates the RF energy in a very narrow bandwidth, allowing relatively low-power equipment (25 watts) to communicate globally using the same skywave propagation used by shortwave radio stations (Wikipedia).
Download DXPSK for free.
This is an updated version in english working with Windows 7®. This program could be written thanks to Moe Wheatley, AE4JY who made available to the programers a dynamic link library, pskcore.dll allowing an easy use of very complex calculations through simple procedures and functions of his own. Many thanks also to Jim Mitrenga N9ART author of Flexible Digital-Mode Interface.
Download DXPSK v2.6a here

SMARTPSK v2.0 (next version)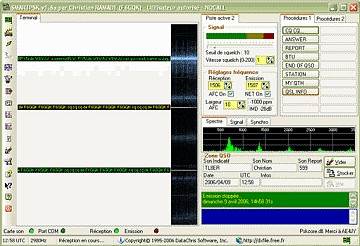 SMARTPSK is an improved version of DXPSK capable to display up to 25 tracks. It uses the same dll (dxpsk.dll) written by AE4JY. Unfortunately, for some reason, this dll did not follow the recent specifications of Windows© sounds and is not able anymore to send the CW ID.
The program is downloadable right here as a Freeware ! If you like it, let me know when signing my guestbook
Download SMARTPSK v1.6 here

View/Sign my Guestbook
Voir/Signer mon livre d'or